Regular price
$0.00 USD
Sale price
$65.00 USD
Unit price
per
Sale
Sold out
Dig Up Your Buried Power of Acceleration with a Weighted Sled
Ever felt like something's missing in your training?
Like there's a locked door to uncharted territories of speed and explosiveness, and you just can't find the key?
Weighted Sleds are an absolute Game Changer when it comes to explosive acceleration…. the necessary ingredient to getting to a higher total MaxV and getting to your MaxV FASTER!
Why Sled Training is a Really Big Deal in Explosive Sports Training:
Special Strength Training: General weight training strength routines are fast enough or specific enough to the movements of sprinting to directly apply to the skill and the demands of sprinting. Weighted Sled are tailored for the specificity of acceleration and it enforces the correct sprinting postures that direct force in a more horizontal direction during the start and acceleration phases of sprinting.

Boosts Acceleration: With power-based movements, sleds help athletes produce force into the ground, ensuring an explosive, powerful start…. Destroying inertia, building momentum, and accelerating aggressively is how to reach a higher MaxV!
Max Power Environment: Using weighted sleds allow athletes to remain in a max power environment for longer, giving them the time to self-correct and hone their technique during training.
Resisted Sled Sprint (RSS) Benefits: RSS training with our sled enhances both physical output and efficiency. The result? An improvement in the horizontal application of force, making every step count.
  Why Elite Athletes use sleds:
Increased Physical Output: By using weighted sleds, you harness your full expression of force/power, unlocking newer realms of performance. Weighted Sleds reinforce putting a full expression of power into the ground with each step.

Efficiency in Output: This isn't just about more force; it's about the right kind of force. Sleds help athletes focus on the horizontal application of force necessary for effective starts and acceleration, the golden ticket to better sprint acceleration.
Research-backed Results: A recent review unveiled that out of 11 peer-reviewed studies, 10 found resisted sled sprint training improvements in either acceleration or maximal velocity sprint performance. Your training deserves that statistical backing.
Why Our Weighted Sled Stands Out:
Tailored Load Prescription: One size doesn't fit all. Our sled understands that. Depending on your individual needs, you can adjust the sled load, ensuring a personalized training experience.
Understanding Biomechanics: While many products focus on resistance, we delve deeper. Our sled and accompanying shoulder harness is designed to understand the relationship between load and trunk angles, optimizing performance.
A Word of Caution: While our weighted sled has revolutionized training for many, it's essential to integrate it correctly into your regimen. No two athletes are the same, and thus, the sled's impact can vary. But with the right guidance and persistence, the sky's the limit.
Now, the real question isn't whether you need a Weighted Sled. It's how soon can you incorporate it into your training?
Every tick of the clock is a missed opportunity for unparalleled speed and explosiveness. So why wait?
Unlock unmatched athleticism today. Order your Weighted Sled now and redefine your limits. :::
---
SPECIFICATIONS
Max Capacity: 500 lbs/226.8 kg
Length: 21.6 in/54.9 cm
Height: 10 in/25.4 cm
Width: 17 in/43.2 cm
Item Weight: 7.7 lb/3.5 kg
Leash Length: 10 ft/3 m
Material: Aluminium
Features: Portable
Color: Red 
Product Description
Durable Steel Material
Large Weight Capacity
Adjustable Shoulder Harness
Easy to Use
Durable and Sturdy 

Adjustable Weight

 

The Load capacity of the weighted sled is adjustable; you can choose your desired weight by adding different numbers of weight plates. Max capacity: 500 lbs.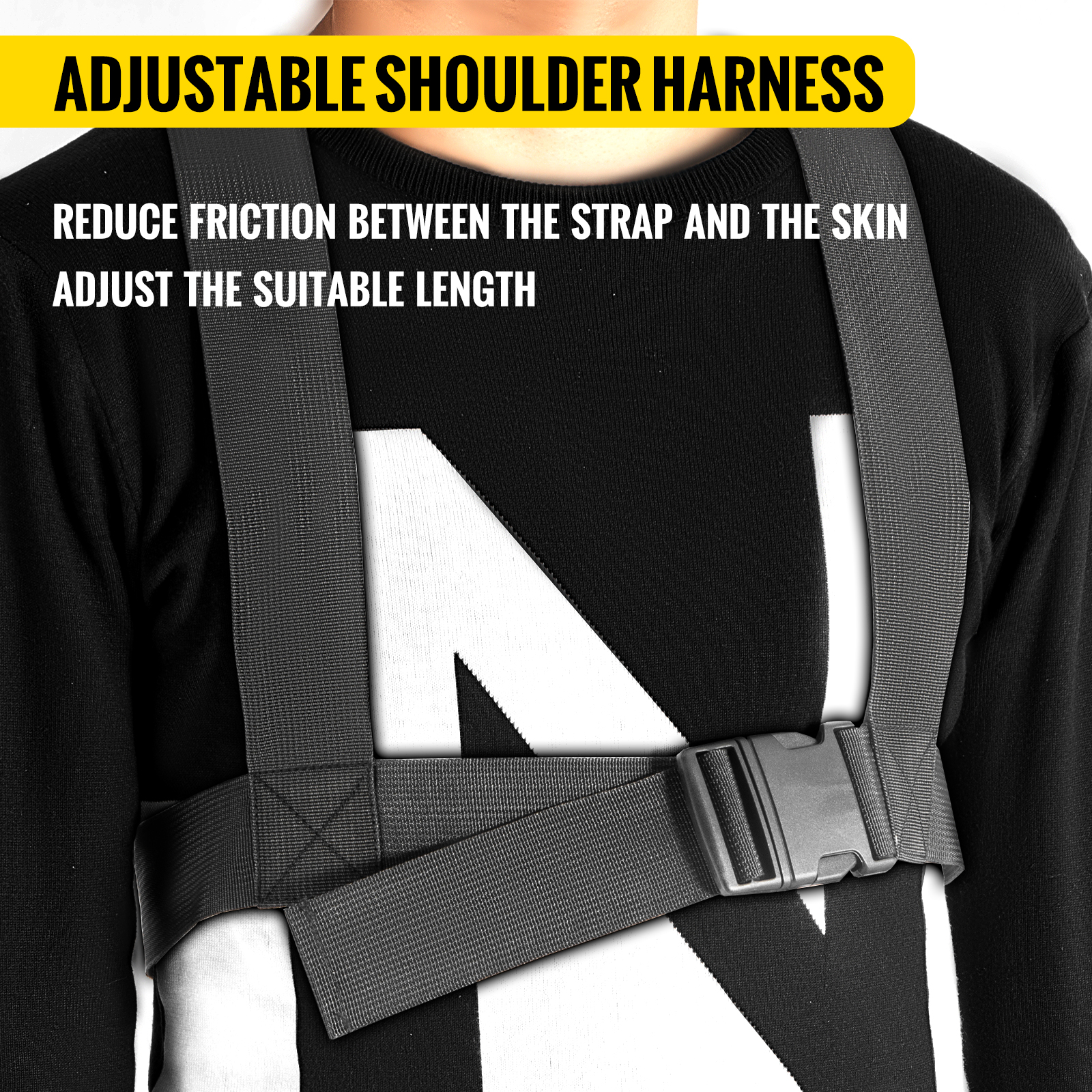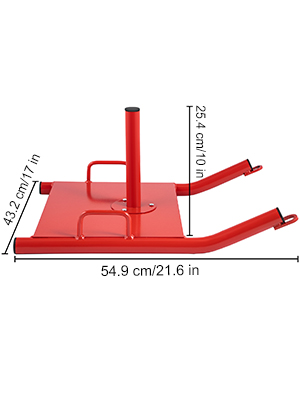 Specifications
Max Capacity: 500 lbs/226.8 kg
Length: 21.6 in/54.9 cm
Height: 10 in/25.4 cm
Width: 17 in/43.2 cm
Item Weight: 7.7 lb/3.5 kg
Leash Length: 10 ft/3 m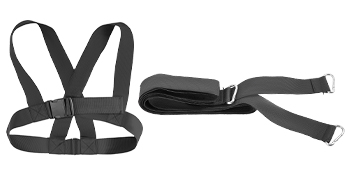 Package Content
1 x Power Speed Fitness Sled
1 x Strap
1 x Shoulder Harness
1 x Mounting Screws kit
Features & Details
【DURABLE MATERIAL】- Made of premium metal and a red powder coat, our weight sled is sturdy, anti-rust, waterproof, and simple clean. Red powder coating provides a superior weather protection. 
【LARGE WEIGHT CAPACITY】- The maximum bearing capacity of speed sled can reach 500 lbs, and you can add the weights that best suits your training needs. The weight plate holder is designed to accommodate standard and 2 in Olympic plates for resistance and strength training. 
【ADJUSTABLE SHOULDER HARNESS】- The soft shoulder harness included can eliminate any shoulder strains or skin abrasions, thus providing maximum smooth for you during exercise. Also, a durable 10ft strap is included, which length is adjustable.
【EASY TO USE】- The exercise sled requires barely any assembly and is easy to operate. Just attach the rope' hook directly on the sled, and then push or drag the rope.
Share
View full details